Date: Thursday, 21 July 2022
Time: 11:00 – 12:00 EDT | 15:00 – 16:00 UTC
Cost: FREE for ILA Members; $9.95 for Non-Members
What can we learn from African leadership? What have African's discovered about African leadership? In this webinar, the editors of this ground-breaking book — African Leadership: Powerful Paradigms For The 21st Century — will discuss the book's back story, themes, and structure. Authors of the chapter Redefining Leadership through Grassroots and Political Leadership: A Story of Three Movements will share lessons, and poet Greg Frankson will read several of the poems interspersed throughout the book.
Attend this webinar to explore how African worldviews inform leadership and followership to broaden the field beyond Western notions. You'll learn: 
Why African Leadership matters.

The key themes emerging in African Leadership discourse.

A brief case study illustrating African Leadership theory and practice as shared by three African grassroots leaders.

The power of artistic expression through poetry to summarize and emphasize leadership theory.
Presenters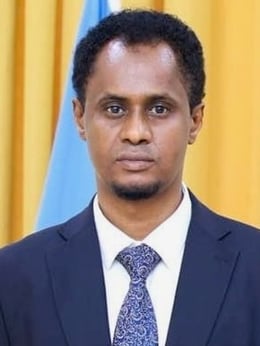 Ahmedi Afi
Civil Servant, Federal Government of Somalia 
Gloria Burgess
 Founder and CEO, Jazz International; Faculty of Transformational Leadership, University of Washington  
Rob Elkington
Assistant Professor, Trent University Faculty of Business, President and CEO, Global Leadership Initiatives, Inc. 
Greg Frankson
Founder & CEO, Voice Share Inc. 
Trisha Gott
Associate Director & Assistant Professor, Staley School of Leadership Studies 
Seydina M. Ndiaye
Social Entrepreneur & Socio-political Actor, Co-founder, CODEVS, Collectif des Volontaires du Sénégal 
Faith Ngunjiri
Leadership Coach and Consultant, Global Leadership Development, LLC; Adjunct Dissertation Chair, Abilene Christian University 
Linda Sibanyoni
Founder, ThirdWay Think Tank  
View a complete listing of ILA on-demand webinars 

here

.