COUNTDOWN: DAYS HRS MINS SECS
MESSAGE FROM AFAM PRESIDENT
2 August 2017

Dear AFAM Community:
It has been a while since my last message and there are a lot of good developments to tell you about.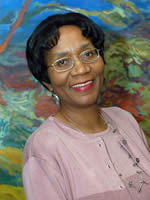 I am writing to you as I get ready to attend the Academy of Management (AOM) Annual Meeting in Atlanta, Georgia. As you know we became an official affiliate of AOM this year and I will be attending my first affiliate meeting. One of the benefits of our affiliation is that for next year's annual meeting we will be able to organize a PDW programme. Professors Benson Honig and Faith Ngunjiri will serve as co-chairs to develop our 2018 programme.
 
There are a number of AOM Conference sessions this year that focus on Africa related topics. We have compiled a listing of these sessions and hopefully you have received your copy. AFAM will hold its annual caucus and business session on Monday, August 7 at 8 am. Our social will be held on Monday evening from 6 p.m. at Sweet Georgia's Juke Joint. If you are attending AOM, we hope to see you at these events.
 
Plans are progressing well for our 4th Biennial Conference to be held at the School of Commerce, University of Addis Ababa, Ethiopia from 3 to 6 January.  Decisions on paper submissions are being finalised. Professor Judy Muthuri, Co-Chair of the Conference, just returned from a site visit with the local organizing committee. We are very excited about the location and the experiences being planned for attendees.  Additionally, we will once again announce our Trailblazer Award Winner during the conference. The Call for nominees has been prepared and circulated. We do hope you will take the time to nominate a worthy candidate.
During the AFAM Biennial, we will once again host a Junior Faculty and Doctoral Student consortium, organized by Dr Zoogah. The deadline for application is October 31st, but the sooner you apply the better. The theme of the consortium is Developing High Performing Scholarship, thus discussions and sessions will guide participants to consider conceptual and empirical work that enriches the global management field by addressing interesting questions from the African context.
 
During May, we conducted another successful Africa Faculty Development Workshop at the KNUST Business School in Kumasi, Ghana. The workshop was sponsored by ECOWAS Investment and Development Bank and 14 junior academics and doctoral students participated. Faculty facilitators were: Professors Moses Acquaah, Samuel Aryee, Benson Honig, Kimberly Ellis, Joseph Ofori-Dankwa, and David Zoogah.
We are launching a new initiative, Africa Journal of Management Fellowship Programme.  The AJOM Fellowship Programme aims to match a promising young scholar from Africa with a mentor to work on joint research. The first sponsor of this Fellowships is the University of Wisconsin at Whitewater. We will be seeking other university sponsors and hope that you will help us to identify those that may be interested. The Call for Applications for this year is on the website and we plan to announce the recipient of the fellowship in September.
Lastly, we have come a long way since we were formally constituted as an organization. During the next few months we will be holding elections for executive positions. This is so important to our continuity and growth. I encourage you when you receive the Call for Nominations to assist by nominating worthy candidates and to also consider serving yourself. We are a voluntary association that relies on the talents and energy of its members to prosper. 
Warmly, 
Stella Nkomo, President.