2 February 2018

Dear AFAM Community: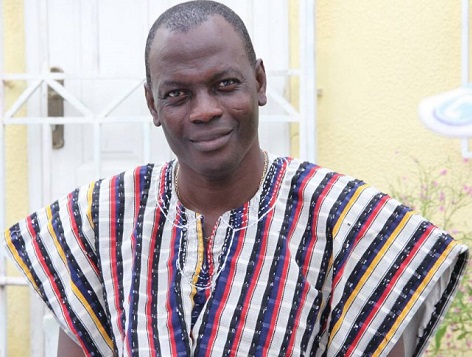 I wish you a Year filled with joy, happiness, and fulfillment of your goals!.
 
Thank you very much for deeming me worthy to be the President of AFAM. As you know I cannot fill the shoes I have been given by our previous President, Prof. Stella Nkomo. However, I am going to do my best to at least maintain what she did.
 
As I mentioned at the closing ceremony of our wonderful conference in Addis Ababa on the night of January 6, we have accomplished a lot in the decade since 2007, our first caucus at the Academy of Management in Philadelphia. We have lived the theme of the conference: Doing Well By Doing Good. We have been trying to do well by doing good to, and for, Africa. Given the growing realization of the role of management in economic development, we can continue to contribute to the growth and development of Africa. We simply must shine our investigative lenses at the management and industrial issues facing the continent. The formation of the Academy, AFAM, in 2011 was to provide us greater opportunity to mobilize our tangible and intangible resources.
The establishment of our journal, the Africa Journal of Management (AJOM) is a major vehicle for us to create an impact: academic and human. It can help us contribute to the flourishing of African societies by providing as means to disseminate knowledge that influence scholarship and practice of management. Another vehicle is partnerships with other organizations particularly those with similar visions. We have already established a formal relationship with the Academy of Management (AOM) through our affiliation in 2016. That affiliation affords us the opportunity to organize mini-conference activities during the AOM annual meetings for our members in the diaspora particularly those in Europe and America. In the 2018 AOM annual meeting in Chicago, we will have our own professional development workshops (PDWs). I encourage you all to try to benefit from those workshops. We shall work on future partnerships that will enhance our mission of ADVANCING MANAGEMENT SCHOLARSHIP AND PRACTICE IN AFRICA. As the newest or youngest academy in AOM, we can learn from other more established ones.
 
We can also help our future, in whatever small way possible, by inviting academics and practitioners interested in Africa to join AFAM. Africa is a big continent so our tent is big enough to accommodate everyone. I recognize that the size, history, structure, and the 'spheres of influence' are challenges for us. However, I also believe that our determination and desire for improvement of our people are powerful enough to overcome those challenges. In other words, we must be transcendent. If we are transcendent followers we can optimize the sub-optimal outcomes currently being achieved in the continent. We must continue to strive to do well by doing good.
Let me conclude by thanking the School of Commerce, College of Economics and Business, Addis Ababa University, Ethiopia for the wonderful 4th Biennial conference. I also express my profound appreciation for the work of the Program Committee of AFAM headed by the conference co-chairs, Judy Muthuri and Constant Beugré.  Along with the local organizing committee co-chaired by Abeba Beyene Mengistu and Amanuel Tekleab, they provided us a great conference experience.  We had PDWs, symposia, and paper sessions. For the first time, we had a poster session which was patronized well. It marked an improvement in our academy. The All-Academy session was also well attended. In addition to the formal sessions, we had a pre-conference doctoral and junior faculty consortium as well as sessions by the Academy of Management Journal Editors and Academy of Management Discoveries. The goals of the Editors In-Chief, Prof. Jason Shaw (AMJ) and Prof. Peter Bamberger (AMD) align with our goal of contributing to the scholarly conversation. Lastly, we had interesting experiential visits to the Commodities Exchange of Addis Ababa, national-renown entrepreneur who has coffee and shoe businesses.  A highlight of the conference was our visit to the Africa Union which has its headquarters in Addis Ababa. Our opening and closing ceremonies had a mix of cultural entertainment and formal activities. Our keynote address at the opening ceremony which was delivered by Dr. Beatrice Khamati Njenga, Head, Education Division, Department of Human Resources, Science and Technology, African Union Commission was excellent. You can read more on it in the future issue of AJOM. Lastly, we had the inauguration of the new leadership. Thank you again for deeming the new leadership team worthy to move African management scholarship forward. Those who were at the Conference committed to bring at least three more colleagues to our next conference in 2020 which we hope will be hosted by Lagos Business School. I hope those who could not make it to Addis Ababa will be in Lagos.

     David B. Zoogah, PhD
     President.