MESSAGE FROM AFAM PRESIDENT
April 8 2018

Dear AFAM Community: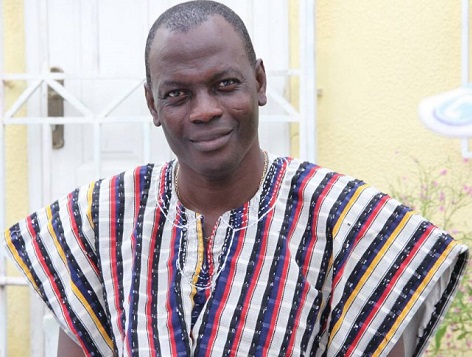 I hope the first quarter of 2018 has been fruitful for you. I am writing to inform you of some exciting news we received about our journal, Africa Journal of Management. As you know the Editor in Chief, Prof. Moses Kiggundu and the Editor, Professor Bruce Lamont, have been doing a fantastic job since 2015 when we established the journal. You will agree that the quality of papers in AJOM is higher than those in comparable journals in Africa. As a result of their efforts, AJOM has now achieved a major milestone. Below is the information shared by the Editor, Prof. Bruce Lamont.
 
I wanted to pass along some good news and to thank you for your continuing hard work and support of the journal.  The first good news item is about SCOPUS.  We recent received notice that AJOM has been approved for SCOPUS accreditation!  We had been waiting for over two years on this.  This is important as many of the academic institutions in Africa, and exclusively South Arica, use SCOPUS to determine research support and funding for their faculty.  It will take a few months before the journal is actually listed on SCOPUS.com, but it is now an eventuality.  It is also rare for a new journal to be accredited by SCOPUS on their first application.  The second news item relates to the ABS Guide (formerly AJG).  AJOM was also accredited and pick up in the 2018 ABS Guide.  ABS is an important journal ranking tool for schools in the UK and elsewhere.  Again, we were picked-up on our first application.  And we were given an initial ranking of 2, although nearly all new journals are initially listed at 1.  We are hoping that this is just the beginning.  And Taylor & Francis say that the ABS listed is important as it is used by other ranking services, thereby providing a ripple effect.  Many other listings require five years of publication data for consideration.  But we are getting close to that milestone.  It looks like we are on the right track!
Thank you to all.  This has been a collaborative effort from the very start, with generous contributions from each of you.  AJOM would not be celebrating these accomplishments and our 4th year in print without the collective efforts of a dutiful army of very talented and committed volunteers, literally from around the globe.
 
I am grateful to be able to pass along this information to you. Thanks again, for your contributions to the Africa Journal of Management.
LetI join Bruce in expressing profound gratitude for your contributions and urge you to continue to support AJOM and AFAM. Please share this wonderful news with all your networks.

     David B. Zoogah, PhD
     President.